07: Lessons From Burnout with Ashley Buffa
Today on the podcast, I have my friend Ashley Buffa. Ashley worked as an assistant to someone who was very "internet famous." Along with the perks of being associated with someone well known came the hustle, deadlines and stress of working with a high performing CEO.  There came a point in Ashley's career where she had to decide between handling a work emergency via email or tending to her crying nursing baby. In this episode, Ashley shares not only how her pride of her career snuck up on her, but the mistakes she made along the way, her big burnout story and what she learned through the process.

There comes a time in almost every Working Christian Mom's life when they experience burnout.
In this episode about burnout lessons from a Working Christian Mom you'll hear:
The burnout signs Ashley missed

Things can do to support someone who is in the middle of burnout

The effect Ashley's work schedule had on her kids at home.

How God redeemed Ashley's story

Ashley's tips for high achieving women.

Ashley's tips for making a home run smoother including the magical power of doubling up time, meal planning and delegating housework.
My three big take aways.
Before there is burnout, there are warning signs.
In Ashley's case, her burnout signs were written all over her health and home. She got sick and couldn't recover, and the boundaries she had put into place where being completely ignored.
There comes a point when the best thing you can do for your spouse is pray.
Ashley's husband had tried pointed out how her job was affecting their family and her health, but she wasn't able to hear that truth. The only option he had left was to pray and when her burnout  came to it's breaking point, the first thing he told her was that he had been praying for this to finally come out.
Getting our priorities back in line and believing who God says we are can take time.
After her burnout, Ashley's identity took a hit.  She was now longer associated with someone "famous." It took two full years and her trying on hats that didn't fit before she felt confident in who God made her and called her to be. During that time, she had to learn how to be a present mom again and her kids had to learn how be part of a family where she wasn't busy with with (there was a new sheriff back in town).
If you are a high performing working Christian Mom here are a few tips from Ashley:
Do everything you can to protect your rest while you travel.

Try your best not to exhaust yourself.
Mind your sleep so you can come back to your home fully rested.
Be fully present while you're with your family. Put work away and put the phone down (or in a drawer).
If you have to get work done from home, utilize post bed time or early mornings.
Ask your kids lots of questions and let them talk.
Ashley Buffa is a wife, mother of nine children, ages 15 through 2, and business owner. Most days, she has time management and multi-tasking down to a science as she runs her digital marketing business, home, and homeschool. Connect with Ashley: Website / Facebook / Instagram 
(Pin this so you can come back and reference this later)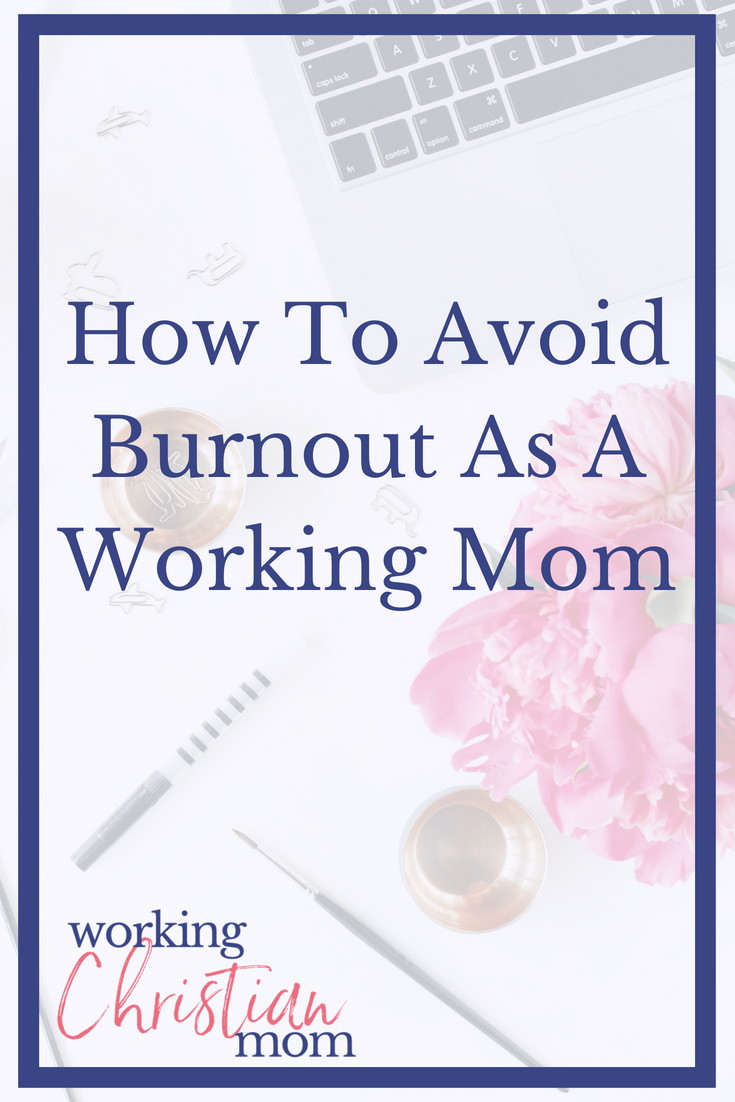 Affirmation & Devotional
Submit your email to the right to grab our free 7 day Battle Cry Guide devotional.